Table of Contents
---
---
Half of the television commercials in the United States talk about prescription medications, and you may notice these brand names get stuck in your head. If you are a man experiencing ED, you may be surprised to find "sildenafil" on your prescription rather than Viagra.
So, what's the difference? Sildenafil is the main ingredient of Viagra and also the name of its generic counterpart. Read on to learn more about the generic and brand name version of Viagra today.
What does Generic Mean?
When a medication is approved by the FDA, the drug manufacturer has exclusive rights to the production and sale of the drug. They maintain this drug patent for several years until the patent expires and a generic version of the drug is allowed to be sold. [1]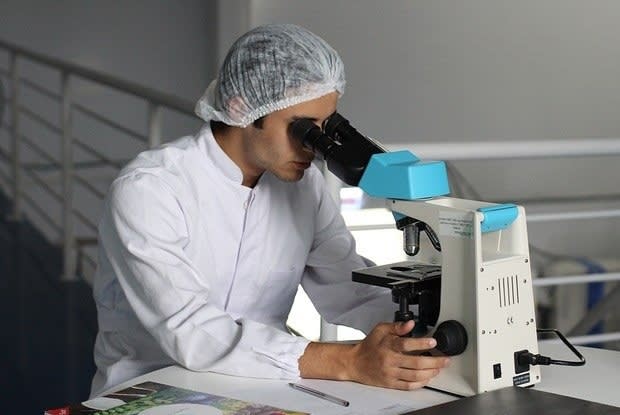 The FDA requires that manufacturers submit detailed plans for their generic versions to ensure that the generic version has the same benefits as the brand name. Generic drug applicants must show that it is similar to the brand name in the following ways:
The active ingredient must be the same
The label is the same as the brand-name label
The generic version is manufactured under the same standards as the brand-name
The generic drug has the same strength and route of administration
Some people may think that generic versions of medications are less effective, but that is not the case. Generic versions from legitimate pharmacies like Canada Med Pharmacy are equally as effective in treating symptoms and can save you hundreds of dollars. Generic medications like sildenafil are cheaper than brand-name Viagra but have the same positive effect on your ED symptoms. [1]
Generic Viagra Online
The original drug patent for Viagra was submitted in 1998 and generic Viagra was allowed to be sold on shelves in 2013. As time goes on, more companies will manufacture generic Viagra and the prices may lower.
The dosage instructions for generic Viagra are the same as brand-name. Your doctor will inform you about the correct dosage for your condition. But why are generic drugs cheaper? Patients may be suspicious of the decreased price of sildenafil, but it is due to several reasons.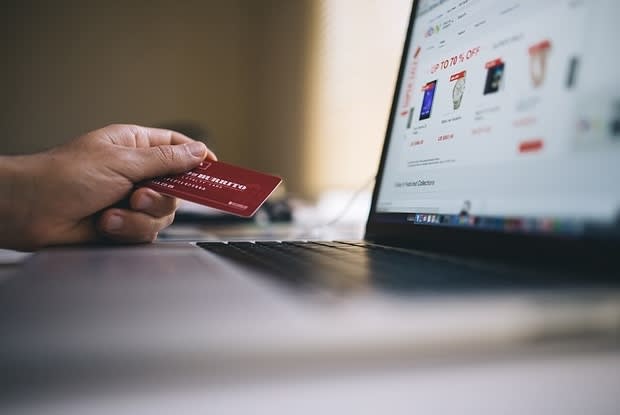 A generic drug costs less than the brand name because it does not require repeated clinical and animal testing. The drug has already been tested and approved, so that extra cost is not necessary with a generic version. In some cases, a generic drug can be 80-85 percent cheaper than its brand-name counterpart. [2]
How to Avoid Confusion
Sildenafil is the commonly used name for generic Viagra, but there are other medications like Revatio (sildenafil citrate) that do not have as much brand recognition. This can be a problem if you end up in a medical situation and your healthcare provider is unaware that you are taking a medication that contains sildenafil.
One study published in the US National Library of Medicine detailed one instance of this very problem. In this study, this person was admitted to the hospital with chest pain and the attending physician did not recognize the ingredients of one of the medications they were taking. The patient was on a regime of Revatio, which contains sildenafil and may interact with other medications. [3]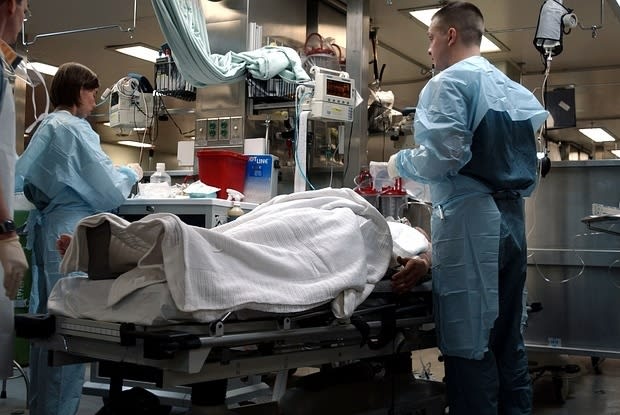 Because the physician did not recognize Revatio, the patient received medication with organic nitrates to help with their chest pain, which is not recommended if you are taking sildenafil. Luckily, the patient did not experience any serious side effects, but it highlights the importance of knowing the ingredients of your medications. As more companies manufacture generic Viagra medications like Revatio, it is essential to ask your doctor about all the interactions that may occur. [3]
Buy Generic Viagra Online
At Canada Med Pharmacy, you do not have to worry about any confusion when it comes to ordering generic sildenafil online. Our online Canadian pharmacy offers both brand-name and generic versions of Viagra available at several doses. If you are unsure about the interactions that occur with Viagra, you can learn more on our blog or contact a licensed pharmacist through our pharmacist counseling program.
The content in this article is intended for informational purposes only. This website does not provide medical advice. In all circumstances, you should always seek the advice of your physician and/or other qualified health professionals(s) for drug, medical condition, or treatment advice. The content provided on this website is not a substitute for professional medical advice, diagnosis, or treatment.