Table of Contents
---
I. Xarelto has Fewer Interactions
II. Drug Interactions to Avoid
III. Does Xarelto Have Food Interactions?
---
Xarelto (rivaroxaban) is a commonly prescribed anticoagulant for patients at risk of blood clots. When injuries occur, the body signals for the blood to clump together (coagulation) to prevent excessive bleeding. Blood clots become dangerous when they occur in areas that block blood flow to the major organs. [1]
Anticoagulants prevent blood clots by inhibiting factor Xa, an enzyme that sets the blood clotting process in motion. Xarelto is a newer blood thinner indicated for the treatment and prevention of conditions like pulmonary embolism (PE) and deep-vein thrombosis (DVT). [2] Blood thinners are powerful medications that must be taken safely. Read on to learn more about the drug and food interactions that you should avoid when taking Xarelto.
Xarelto has Fewer Interactions
Xarelto is known as a next-generation anticoagulant and has many advantages over more traditional and older blood thinners. For example, you are not required to take regular blood tests when taking Xarelto, whereas older medications may require bi-weekly testing. In addition to convenience, a major upside to Xarelto is that it has fewer interactions than many blood thinners, making it a safer option for patients.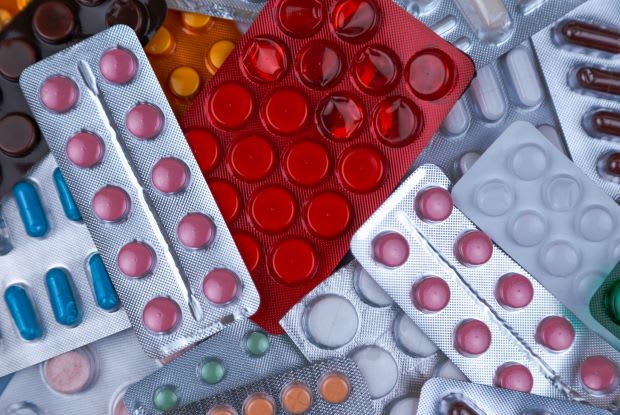 Still, many medications may interact with Xarelto and decrease its benefits or increase the risk of side effects. After informing your doctor about your medical history and the medications you take, your doctor will determine whether an interaction is likely and adjust your treatment plan. [3]
Drug Interactions to Avoid
As a rule of thumb, any medication that increases the risk of bleeding may interact with Xarelto. Selective serotonin reuptake inhibitors (SSRIs), like citalopram, fluoxetine, duloxetine, and venlafaxine, are common drugs that can worsen the side effects of Xarelto. These are antidepressant drugs, which may be critical for a patient's mental health. If a drug cannot be stopped right away without adverse effects, your doctor may adjust the dosage to minimize the effect of the drug interaction. Other common drug interactions include:
Non-steroidal anti-inflammatory drugs (NSAIDs): ibuprofen, etodolac, naproxen, diclofenac
CYP3A4 enzyme-related medicine: erythromycin, ritonavir, ketoconazole
Corticosteroids: prednisone, methylprednisone
Anticonvulsants: valproic acid, phenytoin, carbamazepine
Amiodarone
Apixaban
Dabigatran
Diltiazem
Methotrexate
Mifepristone
Rifampin
Tinzaparin
Warfarin [3]
This list is not all-inclusive and only highlights the common interactions of Xarelto. For a full list of Xarelto's drug interactions, talk to your doctor.
Does Xarelto Have Food Interactions?
If you are switching from another blood thinner to Xarelto, your old blood thinner may have food interactions that you assume also apply to rivaroxaban. This is another upside of Xarelto: it does not have any known food interactions. Many blood thinners interact with foods high in vitamin K, but Xarelto does not. This means that you can eat your favorite leafy greens and citrus fruits if Xarelto is the only medication you are taking.
Be careful if you are taking drugs for atrial fibrillation (like amiodarone or dofetilide) with Xarelto. If you do, you may still need to avoid consuming too much vitamin K to maintain the drug's effectiveness. [4]
Is Xarelto Right for You?
As mentioned above, Xarelto is a newer anticoagulant that is more convenient and has fewer interactions than several other blood thinners. However, newer does not always mean it is right for you.
If you have been using Coumadin (warfarin) or Eliquis (apixaban) with success, your doctor may decide to stick with these drugs. Price is another factor to consider, and many patients may choose to continue using warfarin because it is less expensive than Xarelto. [5]
If you smoke, use birth control or hormone replacement pills, or stay sedentary for long periods, you may be at risk of blood clots. Being pregnant, obese, or having a family history of blood clots may also increase your risk. Diseases like diabetes, atrial fibrillation, and atherosclerosis may contribute to your risk level.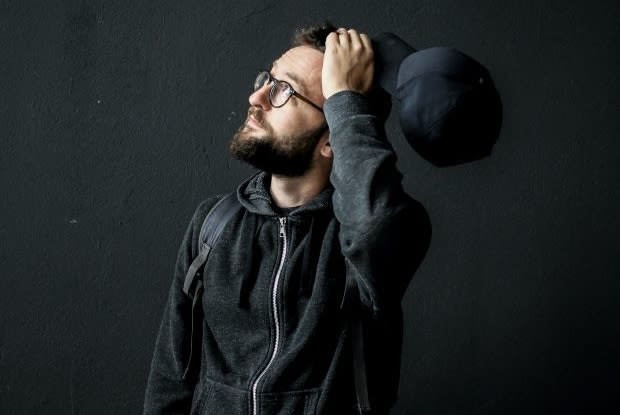 If your doctor informs you that a blood clot is likely, Xarelto may be right for you. Xarelto is effective at treating and preventing blood clots when it is properly taken. Talk to your healthcare provider for more information about rivaroxaban.
Buying Discount Xarelto
Canada Med Pharmacy is an online pharmacy referral service that helps to connect you with licensed international fulfillment centres and/or pharmacies around the world, so you can buy Xarelto at a discounted price, among other medications. When you order online, you can choose the brand-name Xarelto, or opt for generic rivaroxaban from countries outside of Canada and the USA. The generic version costs less, but ordering brand-name Xarelto from online pharmacy referral services like Canada Med Pharmacy is more affordable than anywhere else. Order online today to save time and money on Xarelto (rivaroxaban).
The content in this article is intended for informational purposes only. This website does not provide medical advice. In all circumstances, you should always seek the advice of your physician and/or other qualified health professionals(s) for drug, medical condition, or treatment advice. The content provided on this website is not a substitute for professional medical advice, diagnosis, or treatment.